This website is the official online home of the Best Practices in Accent Training for Indigenous Actors project. Developed by principle investigator Eric Armstrong (York University) and co-investigator Shannon Vickers (University of Winnipeg), the project aims to serve the indigenous performing arts community to identify its needs and wants with regards to accent training, and suitable resources to facilitate that training.
Team Members
Eric Armstrong (Principal Investigator)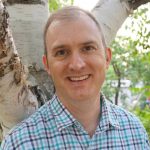 Eric Armstrong works as an accent/dialect coach for theatre, film, television and gaming. He also teaches voice, speech, dialects/accents, and text in the MFA and BFA programs at York University in Toronto, Canada.
Eric holds a BFA from Concordia University, Montreal, and an MFA from York University, as well as certificates from The Drama Studio, London UK, and The International Commedia Dell'Arte Training Workshop, in Reggio Emilio, Italy. He trained under David Smukler both at York and at Canada's National Voice Intensive, where he went on to be a full-time faculty member. He has taught full-time at university programs for over twenty years in Toronto, Windsor, Boston and Chicago.
His Professional dialect coaching/design for theatre includes work for Royal Manitoba Theatre Centre, Volcano Theatre, Canadian Stage, Crow's Theatre, Buddies in Bad Times Theatre, Soulpepper, Steppenwolf and Court Theatre; coaching for film and television highlights include designing the Belter accents for Seasons 1 & 2 of Syfy's The Expanse, as well as coaching Michelle Williams and Sarah Silverman for Sarah Polley's feature film Take This Waltz, and Tom Wilkinson for his Emmy and Golden Globe nominated performance in HBO's Normal (2003).
He is a former director and board member of VASTA, and was honored with the VASTA Leadership and Service award in 2006. He has presented countless times at the annual VASTA conference; recently he focused on accent resources for under-represented groups, most notably Jamaican for a panel on Accents of the African Diaspora, Tamil as part of the panel on South Asian Accents, Iceland for a panel on Scandinavian Accents, and Japanese for the panel on Asian Accents. He has published numerous articles and reviews in the Voice and Speech Review. His broad research/teaching/creative interests lie in the intersection of teaching and technology, and he has used web-based technologies extensively to support his work. He has written a blog on voice training for the actor at voiceguy.ca and was cohost, with Phil Thompson, of the podcast Glossonomia, conversations on the sounds of speech.
Shannon Vickers (Co-Investigator)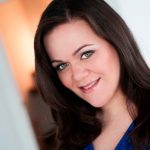 Shannon Vickers is an Associate Professor in the Department of Theatre and Film at the University of Winnipeg where she teaches Voice, Speech, and Text in the Honours Acting program.
She holds a BFA in Acting from the University of Windsor (2000) and earned an MFA in Theatre Voice Pedagogy at the University of Alberta (2008). Shannon is a certified Associate Teacher of Knight-Thompson Speechwork.
Shannon has served as a Text, Voice, and/or Accent Coach for theatres across Canada including Royal Manitoba Theatre Centre (15 productions), Station Arts Centre, zone41 theatre, Winnipeg Jewish Theatre, Theatre Projects Manitoba, Sarasvati Productions, Shakespeare in the Ruins, The Citadel Theatre (Banff), bcurrent theatre, and Canadian Stage Company.
Shannon is a member of VASTA (Voice and Speech Trainers Association) where she has served as the Director of Membership in recent years.
Elan Marchinko (Research Assistant 2017)
Elan Marchinko is a dancer and scholar from Winnipeg, Manitoba, and is a PhD candidate in York University's  PhD Program in Theatre and Performance Studies, which marks a new turn in her research as she delves into contemporary gendered racial violence surrounding representations of indigenous lifeworlds in Canada. She holds a BA Honours degree in Sociology and BA in Art History from the University of Winnipeg, and a Master's degree in Cultural Analysis and Social Theory from Wilfrid Laurier University. Dance shapes her projects on performances of embodiment and memory where audience members become witnesses to past events and are implicated within the ethics and politics of remembering and forgetting.
Brefny Caribou-Curtin (Research Assistant 2016)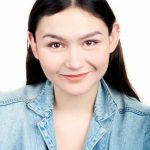 Brefny Caribou-Curtin is a multidisciplinary actor and artist based out of Toronto, Ontario. Holding a BFA in Theatre Performance from Concordia University, Brefny is currently an MFA candidate in Acting at York University. As an Indigenous artist, developing her own works and pedagogy from an Indigenous perspective is of utmost importance. Brefny is committed to helping bring further resources to other Indigenous creators.